Supervisor David Glaab, Chairperson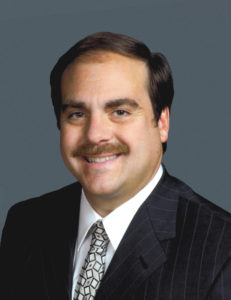 David Glaab was elected Supervisor of Huron Charter Township in 1998, 2012 and 2016. He also served two terms as Trustee from 2004 until 2012. Supervisor Glaab received his B.A. from Purdue University where he earned Distinguished Student Status and was active with Purdue Student Legal Aid. He obtained his Doctor of Jurisprudence (J.D) cum laude from the Detroit College of Law where he earned the American Jurisprudence Award for Excellence in Insurance Law. Supervisor Glaab is also engaged in the private practice of law and is a contributing author of the book WEALTH Enhancement & Preservation; The Institute, 1994.
Mayor Brian Turnbull, Vice-Chairperson

Brian Turnbull is a '79 graduate of Northville High School and a life-long Northville resident, part of a five-generation family in the area. He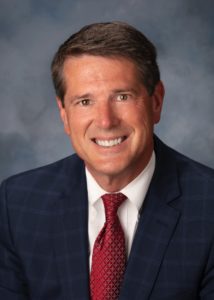 holds a Bachelor's Degree in Business from Eastern Michigan University, and graduated from a Management Development Program at Northwestern University. He spent 20 years of his career at Ford Motor Company in Product Development, Financial Services and Marketing. He has held executive leadership positions at Phoenix Group, NiTS Solution and Urban Science, and was the CEO and owner of iCMS Solutions. Brian is a local historian and featured lecturer, as well as a dedicated community volunteer. He and his wife Ann (Dayton) Turnbull have two children, Katelyn and Jasen. Katelyn and her husband, Clayton, are the parents of Brian and Ann's first grandchild, Eliza Lyn.
Mayor Maureen Miller Brosnan, Secretary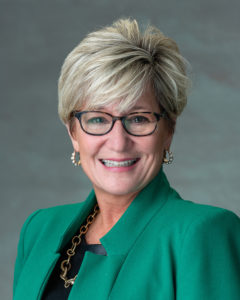 As a native of Livonia, Michigan, Mayor Maureen Miller Brosnan brings a wealth of knowledge and a deeply rooted passion for the City to her elected four-year term that began in January 2020. She is no stranger to Livonia City Hall, having served nearly 17 years as a Livonia City Council Member, including two years as Council Vice-President and four years as City Council President. During this time, she played a vital role in the creation of the Livonia Vision 21 Master Plan and is honored to be able to guide the City in seeing this plan through as its first female mayor in the City's 70 year history.
As Mayor, Ms. Brosnan fills a full-time elected position, overseeing all City services across Livonia's 36 square miles, including 96,000 residents and 4,000 businesses. She works cooperatively with the Livonia City Council, Treasurer, Clerk, District Court and 19 Departments including more than 600 employees. The Mayor is also an active member of the U.S. Conference of Mayors, networking and sharing ideas to move Livonia forward.
Outside of City Hall, Mayor Brosnan currently serves as Chairperson of the St. Mary Mercy Hospital Board of Directors. Previously, she was Chairman of the St. Joseph Mercy Regional Health System Board of Directors, Executive Director of the Michigan Venture Capital Association, and Interim CEO of Catholic Charities of Southeast Michigan.
Supervisor Kurt Heise, Treasurer
Kurt L. Heise was elected Plymouth Township Supervisor in 2016 and was re-elected in 2020.   Heise graduated from the University of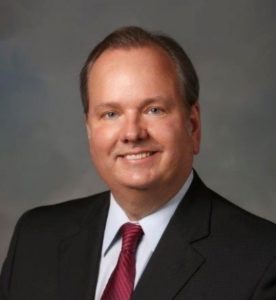 Michigan with a degree in Political Science in 1988.  He earned a Juris Doctorate and a Master of Laws Degree in Labor Law from Wayne State University Law School in 1991 and 1993.   Supervisor Heise has 30 years' experience as a municipal, labor, and environmental attorney.  He has previously served as the Assistant City Attorney in Dearborn Heights, Garden City and Woodhaven, and as the Mayor's Deputy in Dearborn Heights.  Heise also served as Director of the Wayne County Department of Environment and Drain Commissioner for six years.   From 2010 to 2016, Heise was State Representative for the 20th House District representing Plymouth, Northville and part of Canton.  He Chaired the House Criminal Justice Committee, and was Senior Member of the House Judiciary Committee.  Heise was instrumental in reforming Michigan's Human Trafficking laws and created the Michigan Human Trafficking Commission.   Supervisor Heise was appointed in 2017 as the Governor's Representative to the Huron-Clinton Metropark Authority for a four-year term.  He currently serves as Chairman of the Western Townships Utilities Authority (WTUA) and the Michigan International Technology Center Authority (MITC).
Mayor John Rhaesa, Chair Emeritus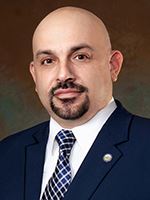 Mayor John Rhaesa was sworn-in as the Mayor of Wayne on November 20, 2018. Prior to becoming Mayor, he served as a Wayne City Councilman for seven years. Mayor Rhaesa also served and continues to serve as a member of the Downtown Development Authority and the Council Liaison for the Planning Commission.
Mayor Rhaesa is not unlike the community he was elected to serve. Both Mayor Rhaesa and the City of Wayne are energetic and forward thinking and have a remarkable amount of community pride that is rooted in the understanding of Wayne's deep history and tradition.
Like most of Wayne's citizens, Mayor Rhaesa grew up in a working class family and was raised with the belief that helping those around them for the collective benefit of all was the way to move forward in life. Mayor Rhaesa saw government and public service as the perfect place to continue acting upon those beliefs.
During Mayor Rhaesa's time on the City Council, he remained dedicated in his commitment to listen first and act second in order to assure he was acting according to the will of those who elected him to the position. This is a commitment that he has brought with him to the Mayor's office. Mayor Rhaesa has been a strong advocate for fiscal responsibility and has been instrumental in the City's erasure of over $80 million dollars in long-term liabilities. These tough decisions have kept the City of Wayne from entering into receivership.
Mayor Rhaesa serves as Wayne's delegate for the Conference of Western Wayne; as a member of the Wayne Downtown Development Authority and Council Liaison to the Planning Commission; serves as Community Development Block Grant City Liaison; is a member of the Beaumont Community Advisory Board; was the President of the Wayne Rotary from 2017-2018 and is still currently serving as a member; as a member of the Wayne Downtown Days Committee; Wayne 100 Club; is the key organizer for the successful Concerts in the Park Annual Series; and is actively involved with the Kronk Boxing Team in Detroit, Michigan.
Mayor Rhaesa is the owner and publisher of The Wayne Dispatch Newspaper, a monthly publication that is focused on positive stories in the community and is mailed to every resident and business in the City of Wayne. Mayor Rhaesa and his wife Natalie also own and operate JoNa Graphics, a local Wayne business they started together in 2002.
Mayor Rhaesa is a 1987 graduate of Wayne Memorial High School and attended Eastern Michigan University.