Jordyn Sellek, CWW Executive Director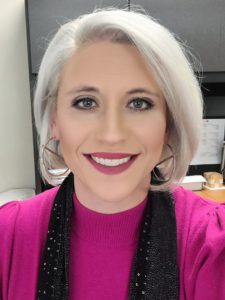 Jordyn Sellek has been CWW's Executive Director and 911 Coordinator since October 2015, and served as assistant director since 2013.  Under Sellek's leadership Western Wayne County recently implemented text-to-911 for its 730,000 residents.  Prior to joining CWW, Sellek worked for a decade in local, county and state government, including the Michigan House of Representatives, Michigan Senate, and Wayne County Commission.  Sellek serves on the Growth Works Board of Directors and the Livonia Chamber of Commerce Government Affairs Committee.  She plays a key role in coordinating efforts on policy initiatives affecting local government such as public safety, revenue sharing, juvenile justice, tax policy and road funding.
Craig Puckett, CWW Director of Legislative Affairs
Craig Puckett came to CWW in September 2023. Prior to his role at CWW, Craig served as the Government Affairs Director for the Greater Lansing Association of Realtors and worked for over a decade in the Michigan Legislature. Outside of work, Craig enjoys spending time with his family, photography and golf.
Jacqueline Zaborski, CWW Administrative Assistant
Ms. Zaborski came to CWW March of 2022. Prior to her role at CWW, Ms. Zaborski worked for nearly a decade in the Health Care Administration and Human Resources field. Outside of work, Ms. Zaborski enjoys spending time with family and traveling any chance she gets.