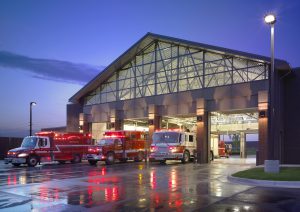 Community Participation
To participate in the CWW Firefighter Testing Program, please contact the Conference of Western Wayne at 734-953-8834.
Communities that wish to implement this program need to identify the CWW Firefighter Testing Program as a minimum requirement for all firefighter candidates within their community by taking appropriate administrative action, including the revision of all appropriate job descriptions to reflect the CWW Firefighter Testing Program requirement.
Program Benefits for Your Community
The CWW Firefighter Testing program will provide communities with a pre-qualified pool of firefighter candidates who have already met basic standards.  Each municipality will then apply their own additional requirements.  Participating communities will realize cost benefits, as the cost of initial firefighter testing will be transferred from the community to the firefighter candidate.
The CWW recently completed new test components for both the written and physical ability portions of the test with Schoolcraft College.  In August 2007, Schoolcraft introduced the International Firefighters Associations Candidates Physical Ability Test(CPAT) and I/O Solutions National Firefighters Inventory for the written test.
Through the CWW Firefighter Testing Program Schoolcraft College will provide all necessary test equipment, materials and personnel to administer, score and maintain test records.  The physical ability tests are done on a pass/fail basis and are valid for 1 year.  The written tests are scored in test bands and are valid for 3 years.